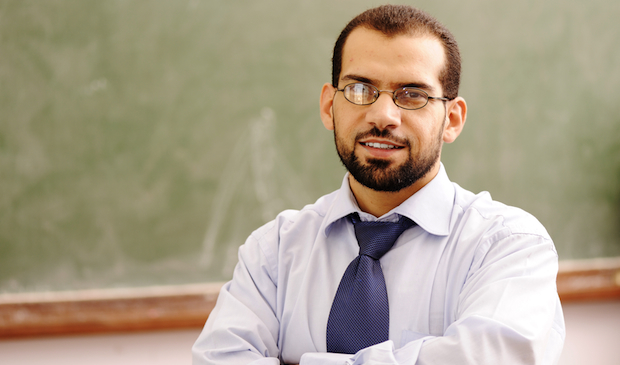 ZAPS instruction is a powerful complement to the work teachers do every day. Call us to learn why.
What Educators Say
Is ZAPS right for your school? Find out from the people who put their trust in us and invite us to their campuses. In the comments below, read what your fellow educators say about how ZAPS helps them in preparing students for college test prep.
Or, if you're an educator who hosts ZAPS at your school, share your thoughts with us. We'd love to have your opinions and to share them with others who are considering ZAPS for their student or their school. Contact your regional manager or call our office at 1-877-927-8378. Or, if you prefer, write to us at answers@doorwaytocollege.com. We look forward to hearing from you.
Our school has been using ZAPS for the last ten years, and 
we could not be happier with the service they provide. Our Juniors 
have the highest average ACT scores in the district, and we believe 
the ZAPS program has helped us achieve this mark.
~MIKE MUEDEKING, COUNSELOR, HORIZON H.S., CO
One of our students took the ZAPS [SAT] program, 
and she went up 310 points after that! Another student 
took it last year and went up 200 points.
 ~TERRI STAMM, GUIDANCE COUNSELOR, MCDOWELL H.S., NC
The tips & tricks broken down for each section were helpful. 
I also appreciate the reference to the Study Guide. This is a 
fabulous seminar for students. All felt more successful as they 
saw their points go up with more exposure. Thank you.
  ~TEACHER, CHEYENNE SOUTH H.S., WY 
The ZAPS program has proven to be an asset for our students.  
Many of them have commented that they felt more comfortable
and more skilled when taking the standardized tests. Many thanks
to all in your company!
~Mary Hall, College Counselor
 Roncalli High School, Indianapolis, IN