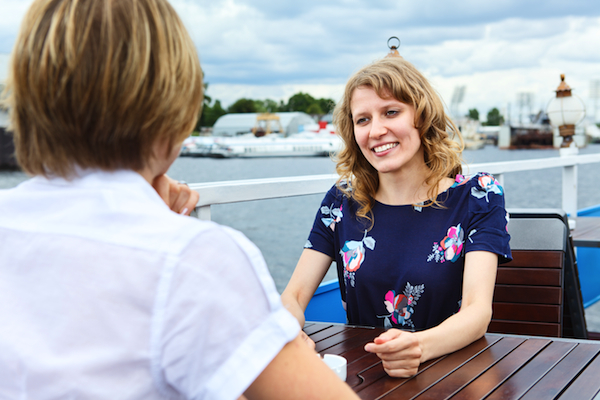 Parents want to hear opinions from each other. Won't you share your thoughts about ZAPS?
Care to share Your Story?

We love to know what parents think. But we hardly ever hear from you. So, we're asking: After your student takes a ZAPS seminar or webinar, or uses one of our products, please write to us at seminars@zaps.com. Tell us what you think about your student's experience and how your student did on the test afterward. And let us know if it's okay to share your story (without revealing your or your student's full identity).
Because, the truth is, parents don't want to hear what we have to say about ZAPS. They want to know what other parents, students, and educators think. People who have nothing to gain by writing their opinions about ZAPS instruction. People like those who have shared their stories here. People like you.
What Parents Say
Just want to thank you for the great ACT workshop my daughter
took with you a few weeks ago.
She stated after the fact that it offered great strategy and time
management during  the testing period.  As parents we liked
that it was one day, and not a weekly ordeal
which I think stresses kids out.  My daughter took the test in Oct,
which is semi-early for her Jr year, and got a score of 30.  We are
thrilled!!!  She is a great student, but that score was
beyond our expectations.
Word spreads fast at our school about scores etc.  I have received
5 emails tonite from parents wanting to know what prep course
we used. I have passed your info along.
Thanks again!  You made a big difference we know, and now having
posted a good score we are all relieved and  can relax a little.
Our daughter will take the test one more time at a later date,
but if this score is the best she does we are very proud of that.
Thanks again.
~Mary C. (Parent)
  Windham H.S., ME
I just wanted to thank you for putting on the Zaps seminar
in Sauk Rapids, MN. Both of my children complained about
having to go to a "dumb" course. However, they both came
home pleasantly surprised that the instructor was engaging
with the kids and that she didn't make it boring. They both
felt they learned alot about the ACT test and strategies for
testing in general. Again, THANK YOU. I let Sauk Rapids
High School know of my opinion in offering this course
to the students in the future.
~Caren H. (Parent)
  Sauk rapids h.S., mn