College Completion Gap Between Rich and Poor Increases
Feb 10, 2015 8:35:00 PM
Access to information and support cited among contributing factors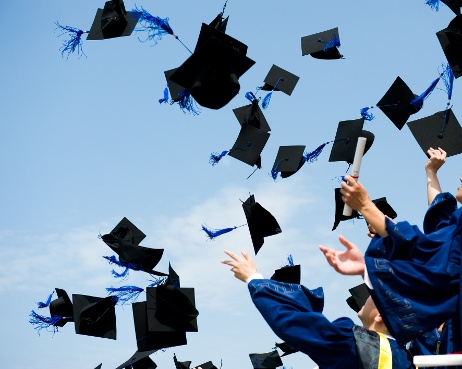 A new report out last week shows a growing disparity between the numbers of rich and poor students who complete college in young adulthood. Released by the Pell Institute for the Study of Opportunity in Higher Education and the Alliance for Higher Education and Democracy, the report finds that the college completion gap has risen significantly in the past two decades.
While 99 percent of students entering college from the highest-income families — those making $108,650 or more a year — graduate by 24, just 21 percent of students from the lowest-income families [those making $34,160 a year or less] finish by that age.
Reasons cited for the gap include "access to the information and support many students need to enter college and graduate; college readiness; and the availability of higher education that meets people's needs, particularly for students who might have children, limited access to transportation and full-time jobs." 
The lack of college readiness is not surprising, as school budget cuts often target school counseling positions, resulting in an average student-to-counselor ratio of 471 to 1, according to the American Counseling Association. 
The report also finds that more poor students attend two-year institutions, which typically have lower completion rates, while wealthier students are more likely to enroll in institutions that grant both undergraduate and advanced degrees. According to David Zimmerman, an economics professor at Williams College in Massachusetts, "Most of our work has shown there is an underrepresentation of low-income students in the best colleges and universities. That has an effect on their completing college and their future income."
College costs also present a growing barrier to lower-income students. While Pell grants and tuition tax credits have been expanded under the Obama administration, Pell grants have not kept up with inflation.
College costs were more than two times higher in 2012 than in 1975 at the start of the Pell grant program, which provides aid to low-income students based on need. Pell grants covered 67 percent of college costs in 1975 but only 27 percent in 2012. 
Without a bachelor's degree, workers face a lifetime of limited income and a greater likelihood of unemployment, according the United States Bureau of Labor Statistics. The mission of Doorway to College Foundation is to support high school students and parents at all income levels in the transition to college. We strive to make preparation for college entrance exams, college admission information, and other essential supports accessible to all students. To find our growing list of free and low-cost resources, visit us at www.doorwaytocollege.com.
Related posts: 
Advice for College Freshmen: 7 Tips to Ensure Your Student Thrives
College Prep: How Do You Know If Your Teen Is Ready for College?